This site is Proudly Sponsored By:

2315 Conner Street - Noblesville, IN - 46060 (317) 774-8933
317-776-6357
Home of the IGA Tournament of Champions!

Noblesville, Indiana
Premier Hamilton County Golf Courses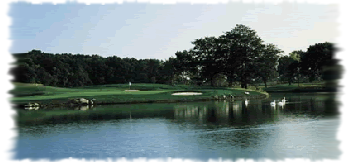 When it comes to quantity, quality and affordability, Hamilton County is the place to go for the region's best golf. The Hamilton County area boasts one of the state's only Robert Trent Jones, Jr. course, a collection of Pete Dye courses, and the third longest golf course on the planet at 7,754 yards, developed by local architect Ron Kern. We are located only three hours from Chicago or Columbus, Ohio and two hours from Cincinnati or Louisville. Make Indiana's Premier Golf County your next golf destination.
1 ) Otter Creek GC, Columbus
2 ) Prairie View GC, Carmel*
3 ) The Fort GC, Indpls
4 ) Brickyard Crossing, Indpls
5 ) Rock Hollow GC, Peru
6 ) Purgatory GC, Noblesville*
7 ) Bear Slide GC, Cicero*
8 ) Heartland Crossing, Camby
9 ) Kampen GC, W. Lafayette
10) The Trophy Club, Lebanon
*Hamilton County Golf Courses

11 ) Coyote Crossing GC, W. Lafayette
12 ) Blackthorn GC, South Bend
13 ) Sultans Run GC, Jasper
14 ) The Legends of Indiana, Franklin
15 ) Belterra GC, Florence
16 ) Hulman Links GC, Terre Haute
17 ) Covered Bridge GC, Sellersburg
18 ) The Warren GC @ Notre Dame
19 ) Timbergate GC, Edinburgh
20) French Lick Hill GC, French Lick
An Affiliate of HomeTeamGolf.com